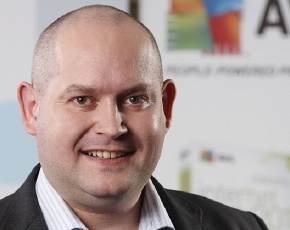 As I take a moment to draw breath after the hectic events of last week's LPI Level Platforms' acquisition, I just want to say how thrilled I am with the overwhelmingly positive response that the news has received thus far.  It certainly seems to have gone down equally well with partners, the media and the wider business community.
Our partners especially have given last week's latest developments a warm reception. Many are already familiar with Level Platforms and are very excited by the prospect of its becoming integrated with AVG CloudCare.  Almost without exception, they recognise how a single, unified cloud-based platform for network and security management of their small business customers will give them a stronger sales proposition that will enable them to compete effectively with a much broader range of service providers.
If there has been any concern at all it is that AVG may have become too big to care about the little guys any more.  Let me take this opportunity to reassure anyone thinking this that our commitment to small business, be they resellers or end users, remains unwavering.  AVG firmly believes there is nothing small about SMB.  Small businesses are just as entitled to have access to the same broad range of managed services that larger businesses have – the only difference being that it is delivered in a simple, affordable format that is commensurate with their size.
Press interest in the story has been intense.  Peter Sandiford and I took part in a busy schedule of interviews and already these have led to over 70 articles being published. By Friday night our PR team calculated online viewing figures for the story had reached a little over 55 million.  One of my favourite media quotes was by Charles Weaver of the MSP Alliance who said: "AVG has now fully entered the managed services ring and intends to not only stay, but to be a competitive player. I for one am very happy today as this acquisition is very good news for a community that has been lying dormant for too long."
Let me conclude by reiterating that this is just the start.  This week I will be in Las Vegas where I am attending the annual Level Platforms MSP Community Summit.  I am very much looking forward to talking to Level Platforms' partners while I am here to find out what fresh business opportunities they think our cloud-based platform can bring to their table.
Mike Foreman
June 17, 2013