While you're at MSPWorld, please stop by booth #33 to meet the AVG Business by Avast team and register for your chance to win an iPad Mini. We are there to share our expertise on how to develop pricing models to support revenue growth, provide cost effective 24/7 support, and ensure your customers' environments are secure and performing optimally. Visit AVG Business by Avast MSPWorld 2017 for more information.
We want to have some fun with you too, so plan to arrive early and join us Tuesday from 11:00am - 4:00pm at the Lakewood Golf Club for the MSPWorld Golf Tournament. Reserve your spot to chill with us afterwards for an exclusive AVG Business Partner Event cruising on the Steamboat Natchez Tuesday evening.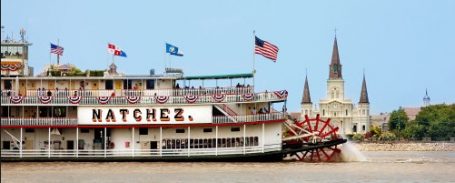 Your schedule can get busy quickly at MSPWorld, so mark your calendar in advance for the following speaking sessions:
Special Introductions
Date: March 27, 2017
Time: 9:45am to 10:15am
Location: Gallery 1-3
Creating a competitive MSP Pricing Model
Date: March 27, 2017
Time: 2:15pm to 3:00pm
Location: Gallery 1
Ryan Vallee, Product Management Lead for AVG Business by Avast, will be speaking about the importance of properly pricing your service to stimulate business growth. The science to calculating labor cost, overhead, software solution, etc. to achieve a desired margin can be a bit of a mystery to many. Whether you offer reactive, proactive, or fixed-fee models, this session will guide you to develop profitable service plans that take into consideration all known costs to provide a Managed Service to your customers; AND, help you evolve your business into higher levels of profitability.
Scaling your Managed Services for NOC & Help Desk
Date: March 28, 2017
Time: 10:40am to 11:25am
Location: Gallery 3
Staale Swift, Chief Executive Officer at NOCDOC will address what is going on in the market today and its impact on managed service providers. He will answer questions MSPs have about growing or expanding their businesses, what you can offer your clients, considerations when you are building up your offering, and the value you bring to the table.
We look forward to seeing you at MSPWorld. Visit our website to get your MSPWorld discount and for our exclusive partner event cruising the Mississippi River. Stay a few more days for Jazz Fest 2017.