The global study, which polled over 6,000 mothers in 10 countries, found that nearly 50% of kids aged 6-9 spend time chatting, playing and interacting in virtual worlds.
Overall, the study found that 89% of 6-9 year olds are active online and this has caused a boom in virtual worlds for kids such as WebkinzTM and Disney's Club PenguinTM.
"When you see how popular sites like Club Penguin have become, it's clear that a lot of the social skills our kids would be learning in the real world are now being picked up online" says Tony Anscombe, Senior Security Evangelist at AVG.
"Virtual worlds for young kids are very safe and heavily moderated, which is a great way to protect the younger generation. What concerns me as a parent is when kids grow up and parents take less of an interest in their online activities, they may not be protected in the same way. It could lead to a false sense of security for both the child and the parent."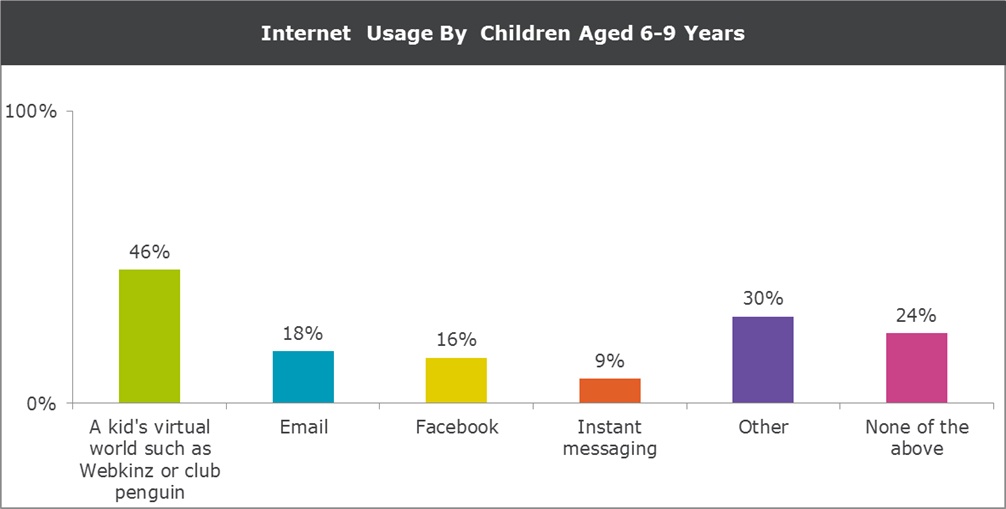 Child online safety is a growing concern for parents as reports of cyberbullying and other more unpleasant practices are becoming commonplace in the media.
This is also reflected in AVG's study which found that 64% of parents say they use parental controls to help keep their child safe online.
"When you consider that 12% of kids in the US spend more than 10 hours a week online, these numbers need to improve dramatically" says Tony Anscombe.
"Parents need to realize that for kids, the Internet is the new playground. You wouldn't send your kids off to play in the park without first showing them how to safely cross a road. The same rules apply online."
AVG's study also shows that parents play a large part in creating a digital identity for their child at a very early age. As many as 80% of parents with kids aged 0-2 have uploaded images of their child to the internet.
As you might expect, the most popular reason for parents to upload these images is to share with family and friends (80%). Surprisingly, 25% of parents admitted doing it to "show off their child" while only 9% did it for their child to look back on.

"As the web becomes the de facto place for the world to express their identities, parents can really help their child build for the future by securing their identities online. Having their own name registered as a web address can really make life easier for our kids down the line. As the entire world gets connected, the web is becoming ever more crowded. Owning [YourChildsName.com] can really help them stand out from the crowd in a digital future or if they find themselves needing a website as pop star or even President."
Methodology: An online survey of 6,017 parents was undertaken in the UK, US, France, Germany, Spain, Czech Republic, Australia, Brazil, Canada and New Zealand. The survey was set up using Research Now and fieldwork took place in November and December 2013.