This article contains:
Labor Day is a US and Canadian public holiday of festivities held in honor of the working people, very similar to May Day in many other countries. This holiday,make sure you're not creating yourself additional work and take precautions when online.
Staying safe online, whether shopping in the Labor Day sales or posting pictures of a family day out, it's an important part of our everyday lives. The risk of identity theft or fraudulent transactions being posted on your credit card will undoubtedly create more work for you and turn the festivities into a nightmare.
Below are a few tips to help you stay safe.
Visit websites from brands that you trust. Searching for something online may bring up the bargain of a lifetime but if you have not heard of them and they have no positive reviews to validate them my advice is to stay away. If it sounds too good to be true, then it probably is.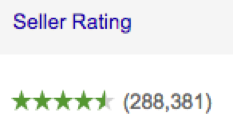 Make sure the checkout page is secure. The example below from the Bank of America shows the company name appearing in green meaning they have Extended Validation Certificate. The certificate means the highest level of SSL encryption and the company verified it is a legitimate entity to the certificate issuer. The padlock gives us visual identification that data between your browser and the server is encrypted so no sneaky cyber-criminal can see what you are doing.

Consider checking out as a guest, retailers want you to register so they can communicate offers to you and provide convenience with account information and delivery addresses. If this is a retailer you do not frequent commonly then you probably don't need an account or your data being kept on their servers. If you do create an account click the option not to store payment details, that way if the retailer does have a data breach then your card details should be safe.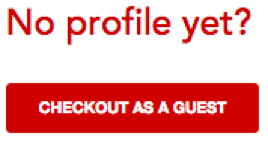 Make payments with a single card with a limited credit limit. Having a specific card for online shopping limits problems to a single card and limiting the amount you can spend on the card restricts potential damage should the card details be compromised. Consider paying using other methods, for example PayPal's buyer protection.

If you're on a mobile device then consider paying through ApplePay or AndroidPay. Many of us may still feel uncomfortable paying through our phones but the new payment methods provide additional security to protect us. In the case of both of the aforementioned services your credit card data is never transmitted keeping you in control of your data.
Keep away from infected or rogue websites by ensuring you have up to date security software, such as AVG. Available for both Windows, Mac and Android, with free and paid options it's easy to stay protected.
We want your Labor day to be the celebration it is meant to be. Taking precautions online will help ensure this. If you do find yourself in a situation that your card or bank account have been subject to fraudulent charges then contact the bank or financial organization immediately and put a stop on the card.
Have a great labor day, stay safe America!