AVG Business at MSPWorld 2017 Conference in New Orleans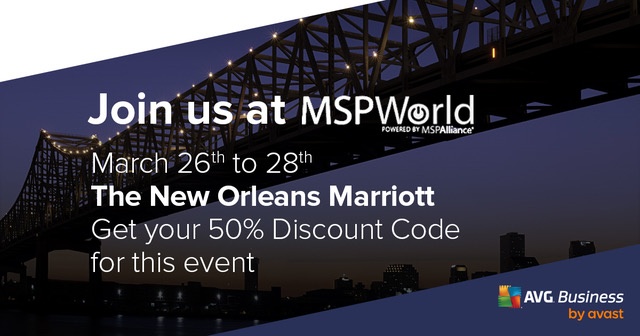 AVG Business by Avast is proud to be a Gold sponsor of MSPWorld®, the premier conference for cloud and managed services professionals.
You may have thought the New Orleans Jazz and Heritage Festival was the highlight of springtime in "The Big Easy", but for MSPs across the country, the event of the year is MSPWorld which takes place in New Orleans, Louisiana from March 26th to 28th. MSPWorld is the perfect place for people working in the managed services industry to learn from their peers, because this world-class conference is run by MSPs, for MSPs.